Showcasing Sensormatic Turkey – A Tyco Systems Integration Partner
A Tyco Systems Integrations Partner
Within the crowded electronic security market there is no shortage of manufacturers competing for the attention of system integrators. Within this context, a business partnership established over 25 years ago between Sensormatic Turkey and Tyco, the security brand of Johnson Controls, which grows ever stronger year-on-year, certainly deserves to be celebrated.
Sensormatic Turkey, a Securitas company, regards Tyco as a one-stop-shop when looking to recommend Access Control, electronic article surveillance (EAS), fire and video surveillance solutions to their end-user clients. As such, they are able to choose hardware and software from some of the industry's most well-known and respected brands, including American Dynamics, C-Cure, CEM, Exacq and Illustra.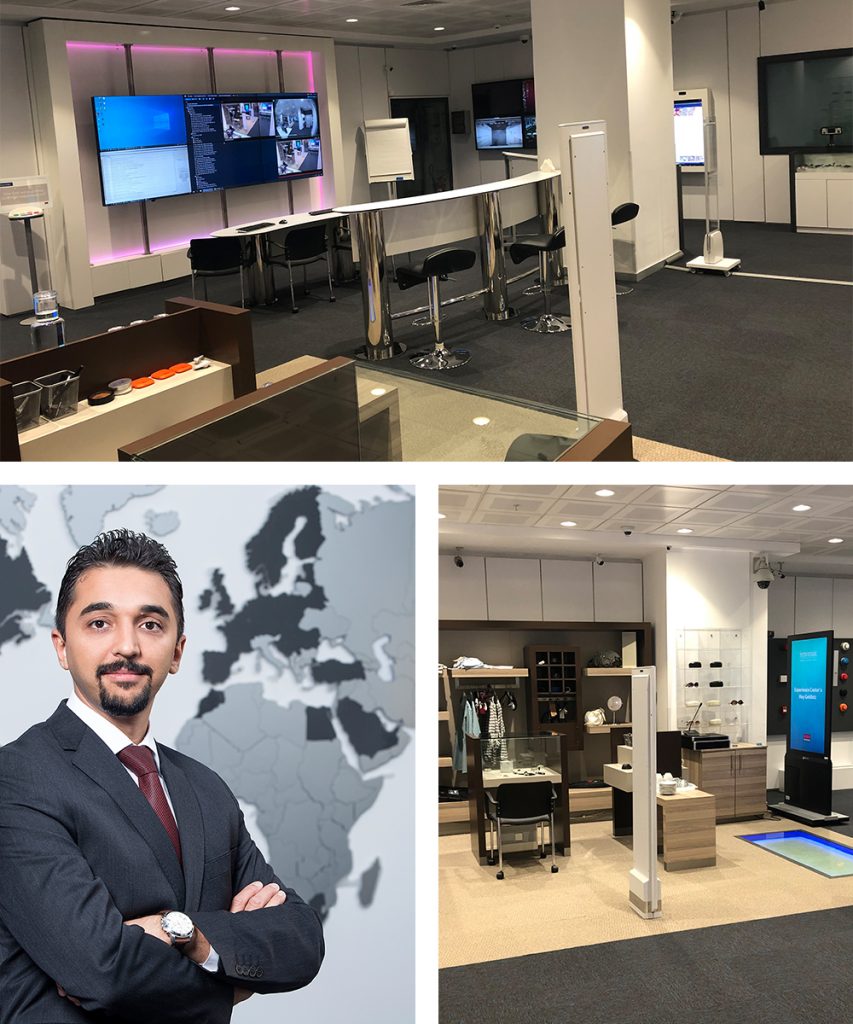 Complete and future-proof solutions
"Every project has its own unique set of requirements and it can often be a challenge to ensure that the individual component parts of an electronic security system work in harmony to form a complete security solution," said Dr. Serdar Ince, Director of Product Management at Sensormatic Turkey. "This has been particularly important when we have sought to provide effective and future-proof solutions for the orders we have won for mission critical applications, such as airports and prisons.
"On these occasions, our ability to meet the end-user clients' needs has been significantly enhanced by being able to single source virtually all the component parts of the solution from Tyco. This has allowed us to almost effortlessly achieve true integration, which means there is bi-directional sharing of data and control of multiple products or systems from each of their respective front-end interfaces. In our unique Experience Center, we can demonstrate how our ability to achieve this full integration of products in real-life scenarios differentiates us from other system integrators and proves the value of these solutions to our customers.
"Most importantly, when existing products are discontinued, such as an Access Control door controller or a recording device, Tyco always introduces new protocols to ensure continuous interaction with other Tyco branded products."
Enterprise Partner
"We have enjoyed considerable success in Turkey and a major reason for this is because we have been able to work extremely closely with such a highly competent and professional systems integrator," said Eduardo Paz, Area Business Manager, Access & Video Systems, Eastern Europe South for Johnson Controls. "On every project we have worked together on, Sensormatic Turkey have consistently demonstrated they are prepared to go the extra mile to exceed, and not just meet the end-user client's requirements. In this respect, they share our passion for delivering maximum return on investment (ROI), as well as robust, future proof and operationally efficient solutions."