Are you a security systems integrator looking for opportunities to grow?
Tyco, the security brand of Johnson Controls, has launched a campaign to encourage system integrators to sign up to its partner programs which are designed to help identify new business opportunities and ensure end-users achieve maximum benefit from their investment in an integrated electronic security solution.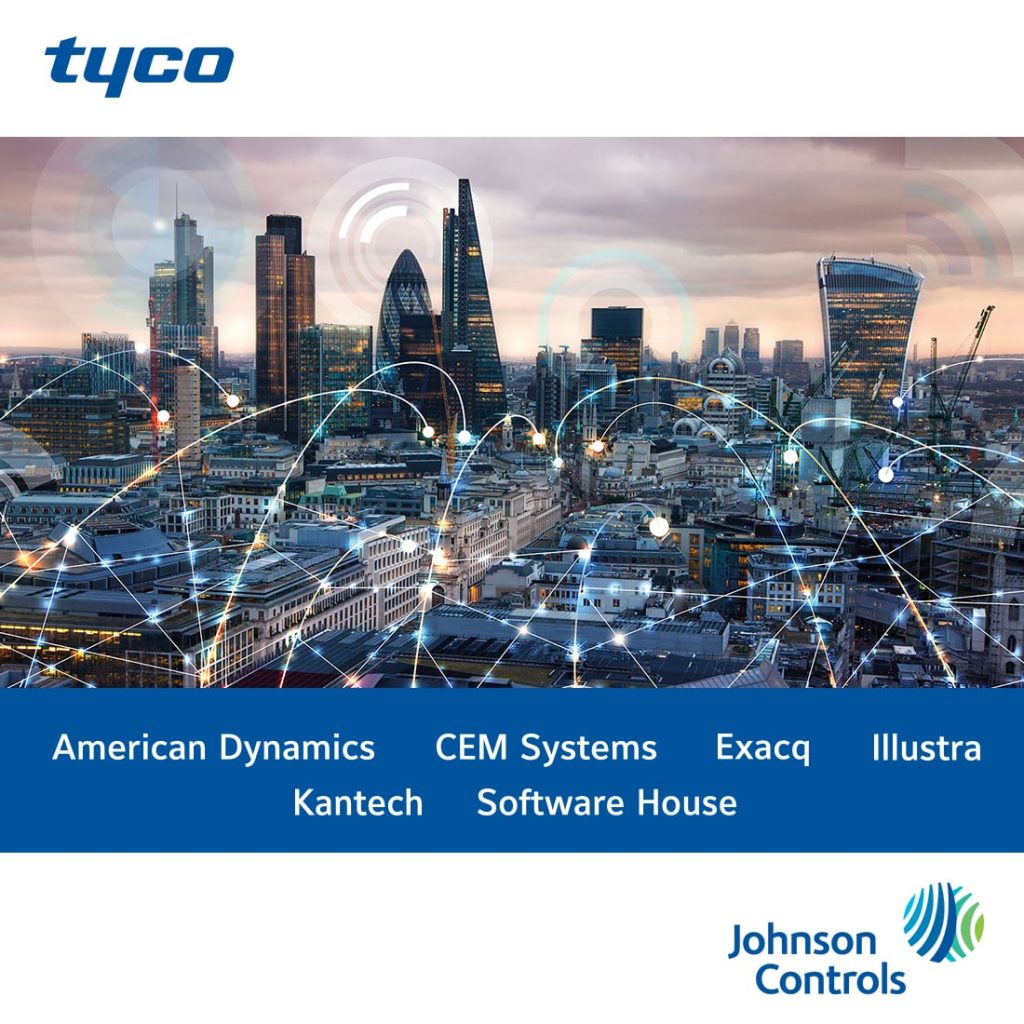 Illustra cameras, Exacq VMS, Kantech, C-CURE and Video Edge/Victor Partner Programs
Join the growing list of system integrators who are benefiting from key market differentiators which come with the formidable line-up of Access Control and video surveillance solutions available under the Tyco umbrella.
At the heart of all our partner programs is a commitment to provide certificated training courses which representatives from all potential installer and system integrator partners need to attend, in order to qualify to be an authorised reseller.
Subject to the number of staff trained and the level of training achieved and maintained, being an authorised reseller comes with a wide range of benefits. These include preferential access to technical support services, marketing support and where relevant, free demonstration software.
Its a win, win for everyone involved.
Tyco benefits from working with competent, professional level system integrators who share our ambition to deliver maximum value from our solutions to their end-user clients.
At the system design or tender stages of a project, consultants, specifiers and end-users are able to identify those system integrators who are best qualified to install and support our solutions.
Beyond Security
Our mission is to help our systems integrator partners grow their businesses by giving them a competitive edge and the ability to exceed users' expectations. In this respect, the formidable line-up of respected brands available under the Tyco umbrella uniquely positions it as a single source solutions supplier for virtually any application.
By capitalising on the latest advances in technology, Tyco branded solutions enable system integrators to provide their end-user clients with far greater value from their electronic security systems beyond the traditional objectives of restricting access and visually verifying any suspicious activity or incident. In addition to creating a safer world, they are also able to help businesses improve productivity.
Complete Security Solutions
The phrase 'the whole is greater than the sum of its parts' has never been more true when you combine, for example, Illustra, Exacq and Kantech, to form a complete security solution. These three formidable, well – respected security brands are all owned under the Tyco umbrella. This helps ensure that in addition to being forward compatible whenever any enhancements, new technologies or integrations are introduced, users have the choice of managing the extensive functionality of products from any of the three brands, via either the exacqVision or Kantech platforms.
Peace of mind comes with knowing that all our products and solutions are covered by the Johnson Controls, Cyber Solutions Product Security Program and that support is just one phone call away, with locally based and highly trained pre-sales teams able to provide expert advice.
Telephone Rui D' Almeida on +44 (0) 208 750 5660 or email: rc.almeida@jci.com to apply to become an C-CURE, Illustra, Exacq and Kantech Systems Integrator Partner.